Bring Your Sibling to School—Sign up your Sibling here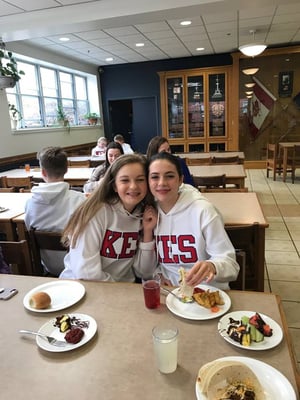 We recently opened our doors and welcomed your friends to spend a day with us and it was a huge success!
On Friday, May 3rd we are, once again, dedicating a day to siblings where your brother or your sister may spend the day with you. Your sibling will start their day with either morning Chapel or Advisor meeting, attend classes, enjoy lunch in the Dining Hall and even join you for sports in the afternoon (or maybe cheer you on!).
In fact, if you come to School by bus via Valley, Chester or HRM, your sibling can join you and there will be no worries about transportation.
We want to make sure we are ready to receive your sibling with space on the bus, in the classrooms and in the dining hall, so please complete the form to the right with your sibling's details. Then we will reach out to your sibling and parents with all the details they need to know about joining us on Friday May 3rd, 2019.