Our goal is to make King's-Edgehill School affordable to the students who are ready to do more and be more.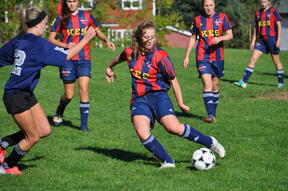 A student's acceptance to our School is based solely on academic merit, and without regard to the need for financial aid. Our Admissions Committee and our Financial Aid Committee are separate committees.
The deadline for receipt of this application is April 15th.Financial Aid is available through merit-based scholarships, need-based bursaries, and deferred payment plans. The level of financial support the School is able to offer is based on the availability of funds and the information you provide here.